Movie Format: mp4
All movies has Ben tested on HTC EVO 3D & LG Optimus 3D mobiles and LG 3D TV .
Small size and the great quality
English audio and some chines with English subtitle .
please download and enjoy and remember don`t copy
do your own work so you can be proud of.
Harry Potter and the deathly hallows part 3D SBS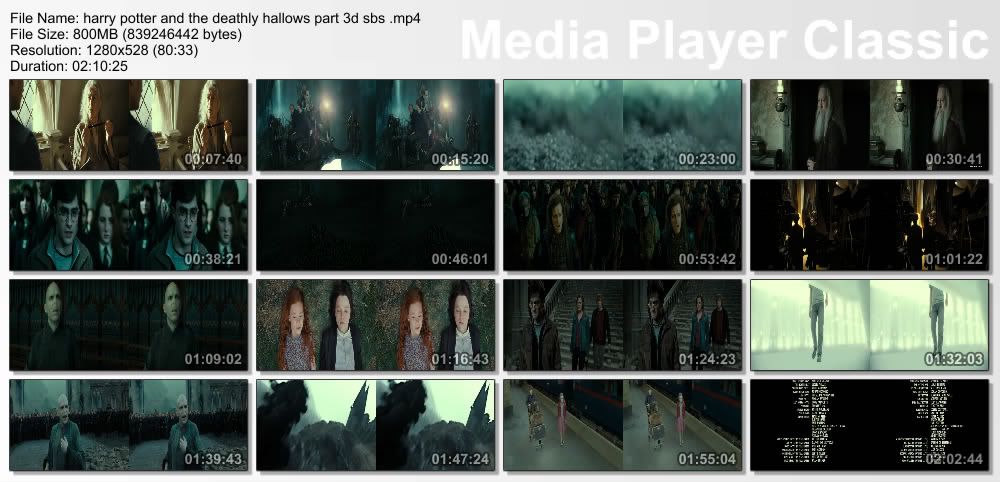 Download: 800mb
fileserve
Part1
Part2
Part3
Part3
Hotfile links :
Part1
Part2
Part3
Part4
note :all the rar files has recovery record which mean you can repair them if you have error with extracting it.